We are really happy to finally announce that we are collaborating with Tokenized Kiwi to realize our project, tokenizing 9,999 real-world Moron trading cards on the Tangle! Tokenized Kiwi has managed all the manufacturing processes of our physical trading cards with a lot of work and passion. They are also providing the infrastructure for us to distribute the cards all over the world, what we could not have done on our own.
Many of our Twitter giveaway winners can already call a Promo Moron trading card their own, and the official sale of the Promo Moron trading cards starts now. Please visit https://tokenized.kiwi/ to get your official Promo Moron trading card. Act fast as we already gave away many cards for free to the IOTA community and there is only a very limited amount available! Orders are limited to two of each promo card edition per order.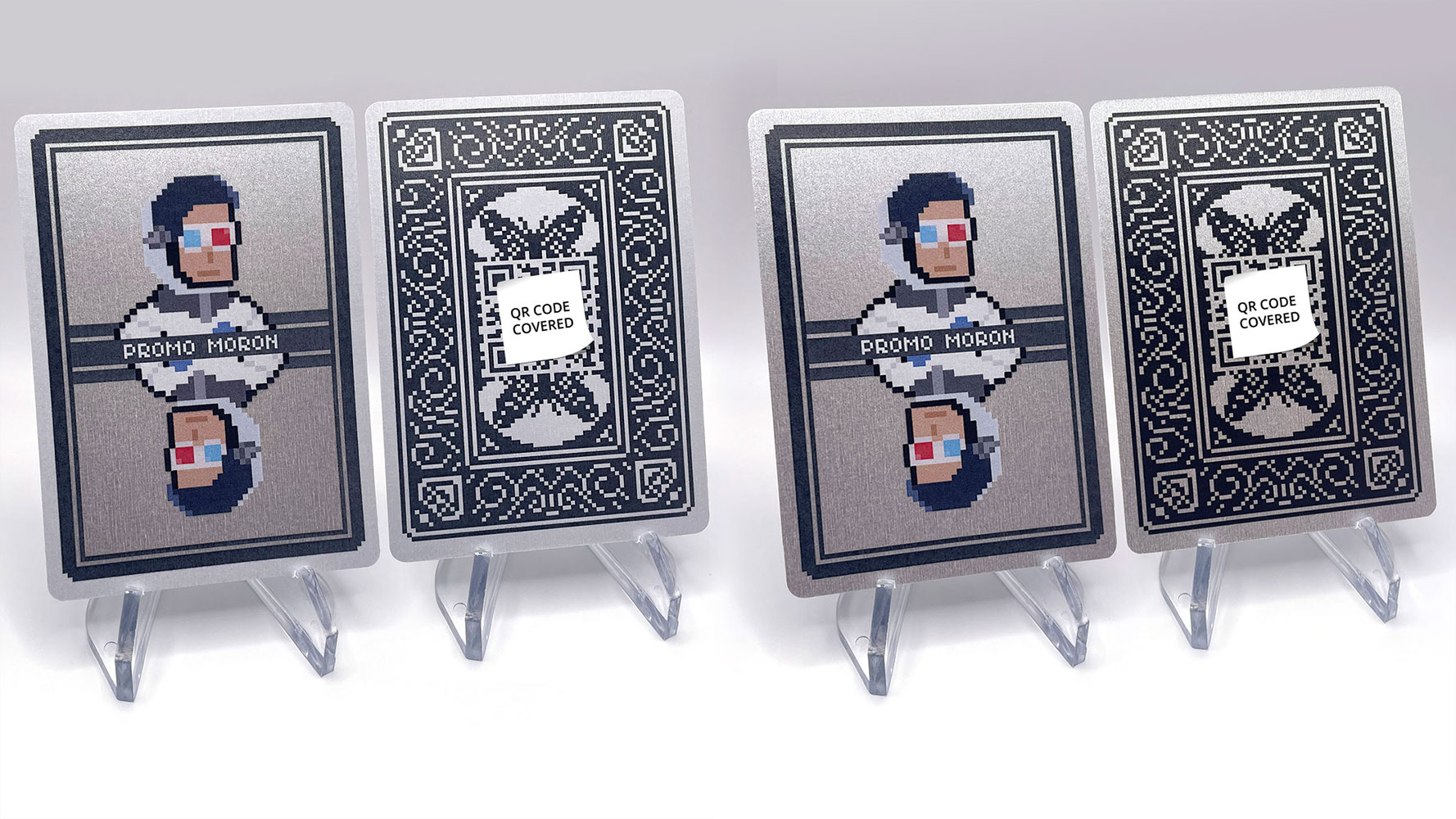 Please note that the physical Promo Moron trading cards are for promotional purposes only and the NFT is not included in this offer. You won't be able to connect the Promo Moron trading cards to a digital twin now or later; but don't worry, we have a very cool surprise for you when you have received your cards! Therefore, please do not share the QR code link with anyone, this is a Promo Moron card owner special only. 😊
After the successful launch of the Promo Moron trading cards, we will make sure to offer the 9,999 unique Moron trading cards soon™ after. Every of the 9,999 physical cards is drafted on an exclusive cardboard with real silver pigments and features a unique Moron character, a unique number and a unique QR-Code on it. Many characters are equipped with IOTA-related accessories, and all the characters will also be available as a digital twin (NFT) on the Tangle. In this collection, there will never be more than one physical card and digital twin created of each character. The unique Morons will be available on Tokenized Kiwi.
We are looking forward to collaborating with Tokenized Kiwi on upcoming projects, and we can't wait to see other artists using this excellent service.
About Tokenized Kiwi
Tokenized Kiwi was founded in 2021 to enable creators to easily manufacture, sell and distribute physical art to connect it with its digital twin on a feeless distributed ledger, building trust in the modern age of art. Tokenized Kiwi will make use of the IOTA Digital Assets framework allowing the tokenization of real-world assets, which will transform the concept and the exchange of value as we know it. Feeless, scalable, and secure.
Website: https://tokenized.kiwi/
Social Media: https://twitter.com/tokenizedkiwi